Oh my goodness what an alert and happy six month old!!
I have had the pleasure of working with little Miss Maci Mae since before she was even born! Yes, I took her photos waaay back when she was still in mommy's tummy. Daddy was already head over heals in love with her and was so proud back then and I'm sure dad is even more proud of her little smiling happy attitude now. I love it when clients love my work so much they continue to do business with me and come back for more pictures so for me this was just a fun shoot to do!
Every time I come over to take Maci's pictures it amazes me how content and happy she is. Not once did she boast a frown, nor did she ever whine that she was hungry or "tired" of taking pictures. This little dolly was a champion the entire time.
I'm really impressed with the amount of balance Maci has. She was proud as a peacock sitting all on her own. She was going through a bit of a teething stage so anything she could sink her teeth into were fair game in her eyes.
I quickly learned that Maci is easily distracted by her favorite aunt Chelsey. She was often looking at her play phone that would light up and her favorite little kitty would prance around distracting Maci to smile and giggle at that silly little cat. Anytime Maci saw mommy she would just grin and look away, then look back at mom. She really does adore her mommy!
Thank you so much Jeremy and Cami for allowing me to photograph your amazing family! I love watching Maci grow and catching up to see how the two of your are doing. It's awesome to see how great your family is doing and I'm so proud of the parents you two have become.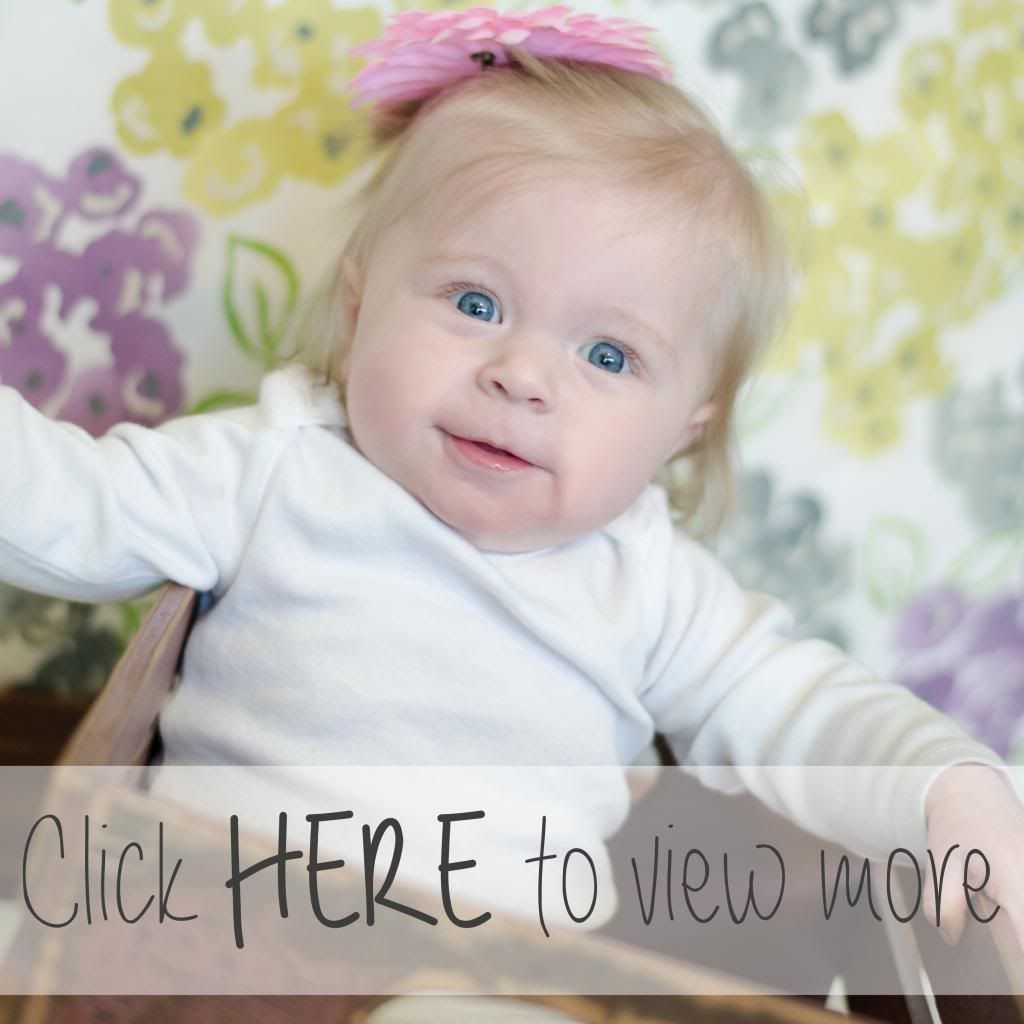 To order prints from this session go to my website and click on the event Family - The Rawson's. To see prices of other items you can order please click on my pricing tab located at the top of the blog.

Something new I'd like to add to the blog is something new I've learned from each session. I love to let you guys, my potential clients, know how I'm evolving and what I'm doing to become a better photographer so this should be great to acknowledge not only what I took away from the session but also to help show you guys there's never a peak of "knowing everything."

This session I've learned to always bring a distraction for little ones. Maci did an amazing job but anytime mommy or auntie would move she'd glance over to see what they're up to! Perhaps a "new" toy would distract her long enough to be interested in what I'm up to?! Also, I've noticed that you need super strong tape to hold up backdrops if you don't bring your backdrop stand. I had a little issue with them not sticking but I didn't want to pull out the heavy duty tape because taking off paint didn't seem necessary.